Snips
Hand Snips To Cut Sheet Metal
For cutting sheet metal into various shapes you'll need hand snips (see illustration below).
---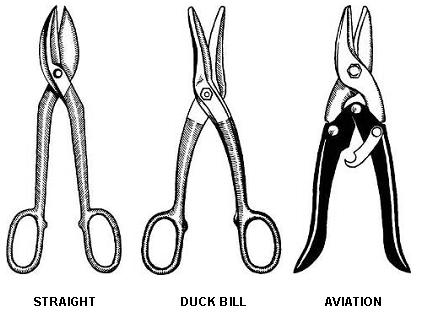 ---
Although a pair of straight snips can be used both for straight cutting and for large curves, duck bill snips are more suitable for all-round work.
The duck bill snips will cut straight lines or curves in either direction. These snips do not provide too much leverage, and cutting thick metal is hard work.
If you want to make it easier, you can get aviation metal snips which have a compound lever action. They will cut thicker metal with much less effort.


---
---
---
Fishing Lures HOME :
Make-Your-Own-Fishing-Lures.com
© 2004 Make-Your-Own-Fishing-Lures.com. All Rights Reserved.